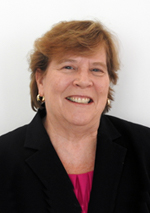 Chief Legal Officer & Chief Operating Officer
abodley@ncrc.org  202-464-2704
Alice Bodley joined NCRC as its General Counsel in September 2017.  Alice has extensive experience in leading legal and other teams in support of non-profit organizations and a broad array of programmatic initiatives.  She has provided counsel to members, boards of directors and staff members in areas such as governance, regulatory matters, intellectual property, grants and endowments, labor and employment law, corporate compliance and business transactions.
Prior to joining the NCRC team, Alice spent most of her 16 years with the American Nurses Association (ANA) as General Counsel and Chief Legal Officer.  She also worked as the ANA Chief Operating Officer, which included oversight of Human Resources and leadership in strategies to accomplish cultural transformation within the ANA Enterprise. She previously was a member of the Senior Executive Service, serving as Chief Counsel to the Chair of the Federal Labor Relations Authority. She has worked for federal sector labor unions and in private practice, where her cases included constitutional law, whistleblower protection, employment discrimination and labor claims.
Alice is a graduate of Swarthmore College and received her Juris Doctorate from Villanova University School of Law.  She has served on the DC Commission on Human Rights and the DC Civilian Complaint Review Board. Alice is licensed to practice law in the District of Columbia Court of Appeals, U.S. District Court for the District of Columbia, various U.S. Circuit Courts of Appeals and the U.S. Supreme Court.