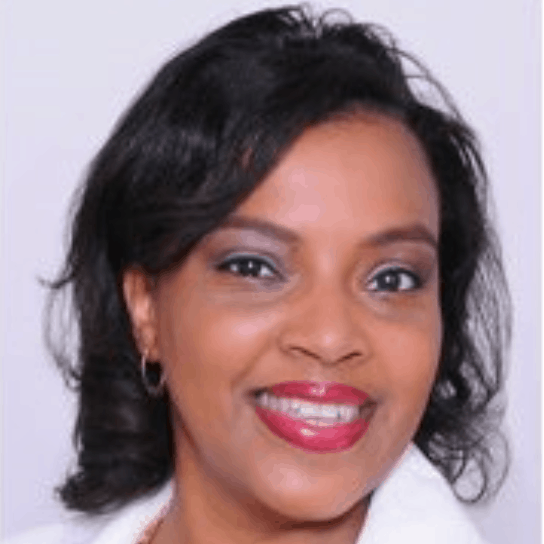 Andreanecia Morris
Executive Director for HousingNOLA
Andreanecia M. Morris serves as the Executive Director for HousingNOLA, a 10-year partnership between the Greater New Orleans Housing Alliance (GNOHA), the Foundation for Louisiana, the City's Office of Housing and Community Development, and dozens of public, private, and nonprofit organizations working to solve New Orleans' affordable housing crisis.
Prior to her role as Executive Director, Morris spearheaded the HousingNOLA 10-year Strategy and Implementation Plan, released on December 10, 2015. The strategy indicates the need for 33,600 additional affordable units in the city by 2025. Further, the data clearly shows that wages have not come close to mirroring the dramatic rise in housing costs.
A graduate of Loyola University, Morris has worked to create affordable housing opportunities in the Greater New Orleans Area in both the public and private sector.  Morris has assisted in creating opportunities for approximately 500 families to become first time homebuyers after Hurricane Katrina, and she was lead organizer for GNOHA when it started in 2007 as collaborative coalition of non-profit housing builders and community development corporations who work to rebuild the City of New Orleans.
Morris has established connections with community members, governmental officials and media to successfully promote the agenda for low to mixed-income housing in the Greater New Orleans region, and many people consider her a key player in rebuilding the city of New Orleans. Leaders like Morris and the organizations she is involved in have been actively sowing the seeds of transformation in a city known for its racial polarization, Nimbyism and challenging political infrastructure. Much of the city's progress to date has depended upon citizen leadership and an emerging infrastructure of nonprofit organizations that have helped local residents build their ability to influence policy decisions and develop creative, bottom-up solutions to the issues facing their communities.
Morris serves as President/Chairwoman for the GNOHA Board of Governors, which supports and advises the efforts to preserve and production of affordable housing for people within the Greater New Orleans Region and places a special emphasis on the needs of the most vulnerable in society—seniors, people with disabilities, veterans, low-wage workers and low-income families.  Morris also co-chairs the Louisiana Housing Trust Fund Initiative, and she is a member of the Housing Authority of New Orleans' Board of Commissioners, City of New Orleans Interagency Council on Homelessness, Lafitte Greenway Steering Advisory Committee, Louisiana Alliance for Economic Inclusion, CONNECT Coalition Steering Committee, JP Morgan Chase Louisiana Community Advisory Board, lowernine.org Board of Directors, ASI Federal Credit Union Board of Directors, Friends of Lafitte Greenway Board of Directors, Project Homecoming Board of Directors American Business Women's Association (ABWA) Crescent City Connections Express Network and the American Heart Association Multicultural Leadership Committee. She was recognized by the FDIC in 2011 for her leadership and service in supporting the mission of Southeast Louisiana Alliance for Economic Inclusion (AEI) Initiative.  In 2014, she was named to 2014 CityBusiness Woman of the Year Class.  She received the NeighborWorks ® Community Building & Engagement Staff Award for her work at the Sojourner Truth Neighborhood Center and the NEWCITY Neighborhood Partnership in 2015. Morris was also selected in 2015 to represent New Orleans in the East West Center US-Japan Grassroots Exchange focusing on Citizen Participation in Community Building Post-Disaster. In April 2016, UNITY of Greater New Orleans named Morris Outstanding Advocate for Affordable Housing.