The coronavirus quickly spread into a global pandemic last spring. Governments took drastic measures to encourage social distancing. Along with anxieties about contracting and spreading disease, millions of people who were already struggling or living paycheck-to-paycheck faced new uncertainties about their financial security. Many organizations and governments responded with resources and services to help individuals, small businesses and institutions cope with these challenges. Here is some information about how and where to obtain these resources.
Application Available Now
Paycheck Protection Program
The Small Business Administration and the Department of Treasury have announced that they have initiated a mobilization effort of banks and other lending institutions to provide small businesses with the assistance they need.
Small businesses and eligible nonprofit organizations, veterans organizations, and tribal businesses described in the Small Business Act, as well as individuals who are self-employed or are independent contractors, are eligible if they also meet program size standards.
Loan Terms & Conditions
Eligible Entities: All businesses, including non-profits, veterans organizations, tribal concerns, sole proprietorships, self-employed individuals, and independent contractors, with 500 or fewer employees, or no greater than the number of employees set by the SBA as the size standard for certain industries
Maximum loan amount up to $10 million
Loan forgiveness if proceeds used for payroll costs and other designated business operating expenses in the 8 weeks following the date of loan origination (due to likely high subscription, it is anticipated that not more than 25% of the forgiven amount may be for non-payroll costs)
All loans under this program will have the following identical features:

Interest rate of 0.5%
Maturity of 2 years
First payment deferred for six months
100% guarantee by SBA
No collateral
No personal guarantees
No borrower or lender fees payable to SBA
Visit 
treasury.gov/cares
 for more information on the Paycheck Protection Program and the SBA's assistance to small businesses.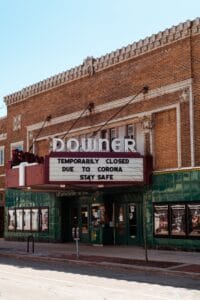 NCRC will administer Illinois' new Back to Business grant program for restaurant, hospitality and creative arts businesses around the state.
Read More »