HEALTH EQUITY
Health equity is the attainment of the highest level of health for all people in a community, valuing everyone equally. Health equity means a focused and ongoing effort to address avoidable socioeconomic inequalities in health, healthcare and community development.
Contact: Sabrina Terry
Building wealth isn't just about saving money or improving access to lending. Economic well being is intrinsically tied to social, physical and mental health, and financial instability has a direct ramification on a person's health.The connection between health and community development is clear. Low- to moderate-income communities tend to suffer much more from health issues than wealthier neighborhoods. And health inequality prohibits many families and individuals from generating wealth.
Get the Health & Wealth Newsletter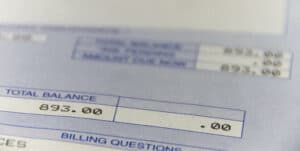 Owing someone money doesn't just make a person's life harder – it might also make it shorter, and it certainly makes it sicker.
Read More »