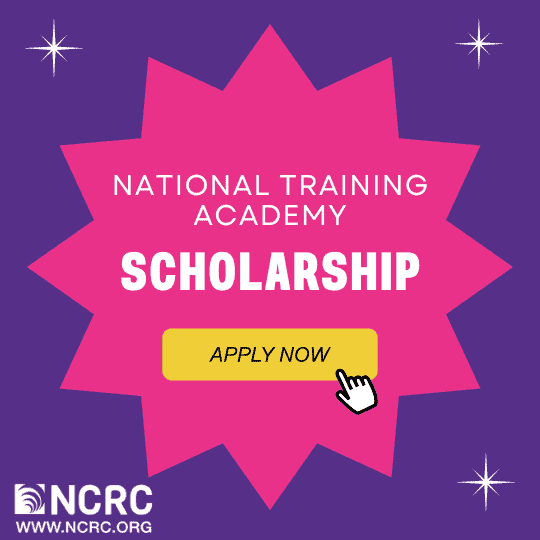 Deadline
Friday, April 14, 2023, at 12:55 am ET
NCRC's National Training Academy is offering scholarships to new housing counselors for our "Welcoming the Next Generation of Housing Counselors" symposium in May. To apply for a scholarship to attend, visit here.
Welcoming the Next Generation of Housing Counselors Symposium
The work of housing counselors has gained new attention, and as a result, professionals from other industries and recent graduates have chosen housing counseling as a career choice. Learning about the many facets of housing counseling can be daunting.
This symposium focuses on welcoming the next generation of housing counselors. Topics covered during this inaugural 3-day symposium include regulations that govern housing counseling, the format of a one-on-one counseling session in addition to the opportunity to hear updates directly from HUD's Office of Housing Counseling and network with housing counselors from across the country.
Click here to learn more and register for the symposium.