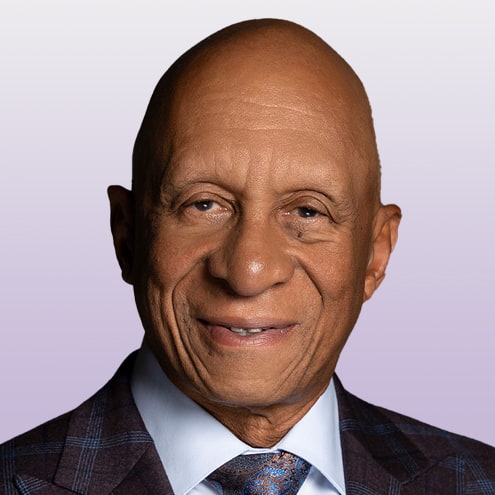 Robert Dickerson, Jr.
Executive Director Birmingham Business Resource Center
Bob Dickerson has spent his career finding ways to get money into the hands of people. For years, he did it as a commercial and consumer lending officer while working at several large financial institutions. Today, he does it as the Executive Director of the Birmingham Business Resource Center and Chief Executive Officer of Foundation Capital, a Small Business Administration Certified Development Company.
Bob founded the BBRC in 1996 after realizing there was no program in Birmingham that combined loan programs with capacity building and advocacy – three things every business needs to succeed. Bob secured the support of Birmingham elected officials, and various development companies and boards to start the BBRC. What he ended up with was an organization that has become a "one-stop-shop" for small business financing and technical assistance. The programs the BBRC manages have produced nearly 900 million in loans to businesses since 1996.
Bob graduated from Tuskegee Institute in 1973 with a degree in business administration. He has worked at several financial institutions but said that working for Birmingham business icon, A. G. Gaston may have been the greatest moment in his career. Gaston made such an impression on Bob, that he and others started the A.G. Gaston Economic Empowerment Conference in 2005. The annual conference focuses on challenges and achievements of black and other minority businesses and examines how to strengthen them through networking, skills development, and targeted workshops. The conference is held in February in Birmingham, Alabama. Recently, Bob founded Building Alabama Reinvestment (BAR), a statewide coalition of non-profit organizations that works to make sure that banks' efforts under the Community Reinvestment Act pay dividends to the community.
Bob is a member of several foundations, boards, and civic organizations. He serves as Chairman of the Board of the National Community Reinvestment Coalition (NCRC) and he also serves on the Birmingham Civil Rights Institute's Board of Directors. In addition to those, he serves on the boards of the Birmingham Business Alliance, the A. G. Gaston Boys & Girls Club, the Talladega (Alabama) College Board of Trustees, the Hispanic Interest Coalition of Alabama, the Camino Loan Fund Board of Directors, the city of Birmingham's Commercial Development Authority, the City of Birmingham Community Development Entity, Community Capital Trust Board of Trustees and the Fair Housing Center of Northern Alabama's Boards of Directors.
His efforts in helping people have recently earned him the NAACP Medgar Evers Award and the Tri County Links President's Award. In addition to these, Bob also was the recipient of the Birmingham Chamber of Commerce's Jesse J. Lewis Jr. Community Service Award and the Birmingham Business Journal's Minority Business Executive of the Year in 2007.Bob and the BBRC received the National "Access to Capital" Award from the Department of Commerce Minority Business Development Agency in 2009, and in 2013, Dickerson received recognition as "Executive of the Year" from the Birmingham Business Alliance. Bob serves on community advisory boards for several financial institutions including BBVA, IBERIABANK, Valley Bank, Truist Bank, and Cadence Bank where he helps guide executives with support in creating more successful high impact community development programs. Bob was honored as the 2018 recipient of Keeper of the Dream Award presented by the Southern Christian Leadership Conference for his work to achieve economic justice for all.