The Affordable Homeownership Coalition
meeting the homeownership needs of a new generation
The Affordable Homeownership Coalition is a bipartisan alliance of the nation's leading home mortgage lenders, home builders, real estate professionals, community development groups, civil rights organizations and consumer advocates committed to expanding home ownership opportunities for low- and moderate-income households.  We are united in recognizing that the nation needs more homes and more homeowners if we are to meet the social and economic challenges facing the country. 
For more information contact:
Marisa Calderon
202-464-2707
mcalderon@ncrc.org
On August 19, AHC brought a variety of perspectives together for a Qualified Mortgage Rule (QM) Roundtable. Based on the valuable insights shared at the roundtable, we have compiled an Executive Summary and a more detailed Overall Summary. We also have a Primer on the QM rule discussed at the roundtable to provide context.
The Affordable Homeownership Coalition will work with federal, state and local officials to advocate for policies that will help overcome barriers preventing the construction of new homes and improving the condition of vacant or abandoned homes to meet the homeownership needs of a new generation. 
In addition, we aim to increase the number of borrowers who can qualify for sustainable homeownership loans at competitive rates so that more families can build wealth through owning homes of their own.
Affordable Homeownership Crisis:
Home inventory shortage
Homes being converted to rental
Labor and construction costs soaring
Land-use restrictions
The Affordable Homeownership Coalition is working across political party lines to increase awareness of the affordable homeownership crisis, advocate for increasing the nation's inventory of homes and ensure that qualified borrowers can obtain affordable mortgage loans. 
Among our recent advocacy actions:

The AHC joined with the National Community Reinvestment Coalition to submit a statement in connection with a hearing in the House of Representatives' Financial Services Committee that focused on barriers to minority homeownership

Advised leaders of the Administration's newly created Council to Eliminate Regulatory Barriers to Affordable Housing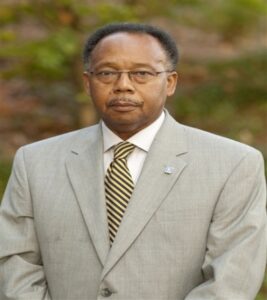 Meet Alvin Johnson, GROWTH by NCRC's agent partner at its new Oak Hill community in Birmingham, Alabama. Apart from a seven-year career in the US Navy and two years working in quality control for Firestone in Georgia, the Birmingham native has spent his life serving residents of the city and throughout Alabama.