Get Involved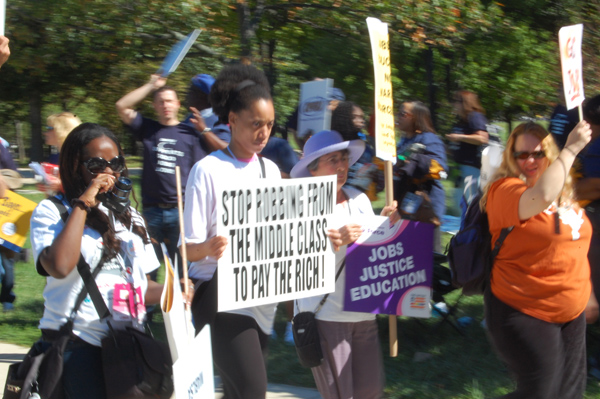 NCRC represents its 600 member organizations before Congress, federal regulatory agencies and the press. NCRC routinely testifies before the U.S. Congress, and meets with the leadership of banking and lending regulatory agencies.
Click here to read NCRC's testimony and regulatory comments.
In recent years, NCRC has led efforts to reform the financial system, respond to the foreclosure crisis, and expand the Community Reinvestment Act. We are experts on banking, business development, community reinvestment, community development, civil rights, housing, and workforce issues.
NCRC staff briefs legislators on timely issues and provides community groups with a voice on Capitol Hill. NCRC members contact national representatives through listserves, mailings, sign–on letters, conference calls and more.
Click here to see our latest take action alerts.