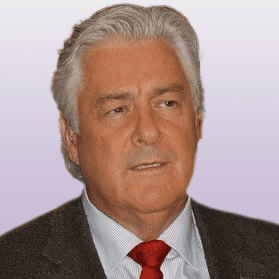 John Taylor is the Founder of the National Community Reinvestment Coalition (NCRC), the leading national community-based membership organization promoting economic fairness for low-income and traditionally underserved people.
John has been the recipient of numerous local, state and national awards, including an appointment by President Bill Clinton to the Advisory Board of the CDFI Fund, the Martin Luther King, Jr. Peace Award, two citations from the United States Congress for his work in promoting fair housing, the State of Massachusetts Award for Excellence in Community Economic Development, and more.
John has spoken internationally on matters relating to social and economic opportunity, including in Brazil, France, United Kingdom, United States and South Africa.
He has also served on the Consumer Advisory Council of the Federal Reserve Bank Board in Washington, D.C., is a member of the United Nation's Economic and Social Council, and was a principle in the design and formation of both the European Center for Responsible Credit and Global Community Reinvestment Coalition.
In 2005 and in 2006, he was named by The Non-Profit Times as one of the top 50 most influential non-profit leaders in America.
He has appeared on the BBC, ABC's Nightline, CBS, Fox Business News, CNN, CSPAN and frequently in numerous print publications, including Le Figaro, the Financial Times, the New York Times, Washington Post, Wall Street Journal, Chicago Tribune, International Herald, Le Monde, and hundreds of other print, television and radio media.
Finally, John has testified frequently before the United States Congress House and Senate congressional committees and met with government leaders from the EU Parliament, United Kingdom, South Africa, France, Poland, Brazil, Canada and several other nations.
John Taylor retired from the National Community Reinvestment Coalition on August 1st, 2021.