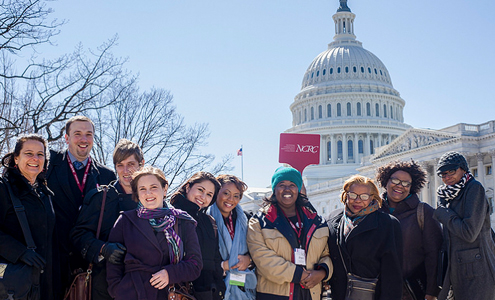 NCRC's policy positions are determined via consultation with its membership and a vote of the NCRC Board.
NCRC 2015 Policy Agenda
INVEST LOCAL
Financial institutions must make significant investments in the communities where they sell products and services. Keeping financial resources circulating in the community fosters stability and future growth.
INVEST FAIR
Every person in a community, regardless of their race, age, or socioeconomic status, should have the opportunity to build wealth. Equal access to financial products and services is critical.
INVEST FORWARD
Building community prosperity requires a long-term plan to expand and preserve access to credit and capital. We must commit to thoughtful legislative and regulatory reforms and promote policies that not only stabilize our communities, but also position them for future growth.
INVEST PERIOD
Funding plays a critical role in building community prosperity. Congress, the Administration, and the financial services industry must continue the nation's economic recovery by investing in communities.
Please click here to download NCRC's 2015 policy agenda.