Ms. Akinbowale leads NCRC's role as a National HUD Approved Housing Counseling Intermediary and its partnerships with regional and local housing counseling affiliates. NCRC is an association of more than 600 community-based organizations that promote access to basic banking services, affordable housing, entrepreneurship, job creation and vibrant communities for America's working families. Ibijoke is instrumental in the development of the organization's housing policies and champions NCRC's housing counseling advocacy efforts amongst lawmakers.
Prior to joining NCRC, Ibijoke worked with local non-profit organizations to support the District of Columbia's strategic plan to end homelessness. Additionally, she conducted fair housing testing investigations in Greater Philadelphia and Southern New Jersey. Her investigations were included in the Housing Discrimination Study 2012 published by the Urban Institute. Ms. Akinbowale is a member of numerous boards and community based groups, including the National Housing Resource Center, the Coalition of HUD Intermediaries and as a liaison to the District of Columbia's Office of Human Rights. Throughout her career, Ibijoke has provided key leadership in the housing community.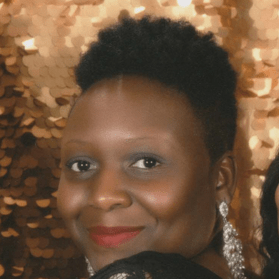 Marilyn Lockman joins NCRC after seven years with NeighborWorks America, where she led compliance efforts for multi-million dollar grant administration through various programs. A friend to the organization, Marilyn has over a decade's worth of experience in housing and community development and program administration. She's supported national and local non-profits, as well as local and federal agencies. A certified Compliance & Ethics Professional, she has developed systems and processes to ensure effective monitoring and compliance of major grant programs.