This is part of a series of profiles showcasing the talented entrepreneurs of NCRC's DC Women's Business Center. Hortiki Plants is a women-owned business started by Dr. Victoria LeBeaux in 2017 that provides eco-friendly garden kits.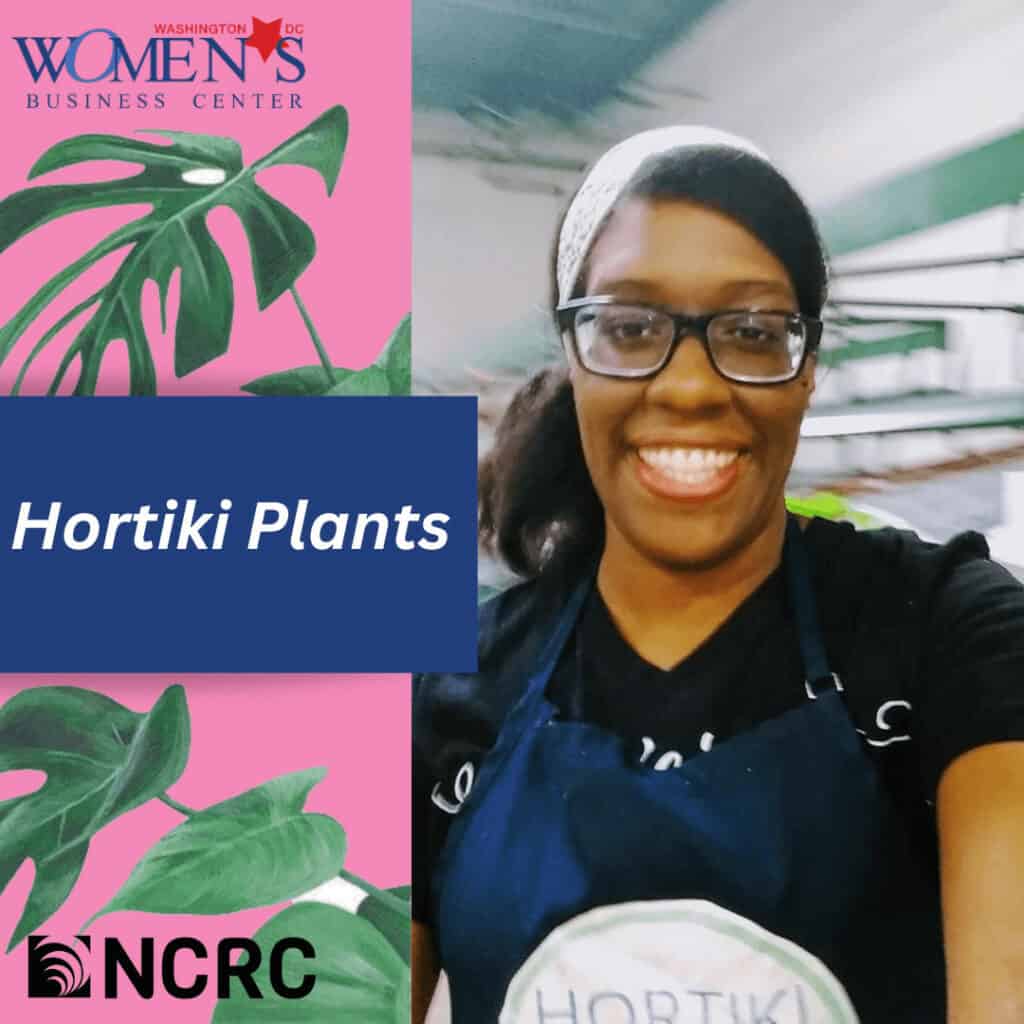 What kind of product or service do you sell?
Hortiki Plants provides eco-friendly garden kits that make sustainable gardening simple and fun. Hortiki's indoor garden kits make great corporate gifts and Hortiki has STEM education kits for kids
What inspired you to start your business?
I created Hortiki Plants because I was burnt out! My way of healing from the stress of the high-pressure job I had was to reconnect with plants. That process made me remember how much joy gardening can bring. Many people want to garden but it's something they will do one day when they have their dream home with a large backyard. I believe we need the benefits of gardening now. I love helping people shift their mindsets with plants and get growing with our eco-friendly garden kits.
How has DCWBC helped you through your journey?
DCWBC provides a lot of training for how to operate your business. I appreciate that they cover topics like financial management and how to access capital because this is an area that you have to constantly pay attention to as a business owner trying to scale.
What advice would you give other women who want to start their own business?
I would advise other women who want to start their own businesses to take advantage of all of the resources out there. Always ask for help and don't worry if it seems others are further ahead than you. You are on your own path. Keep going and never give up.
Hortiki Plants has been featured online by over 60 media outlets, including Good Morning America, Oprah Daily, Good Housekeeping, House Beautiful, Marie Claire, MSN, Country Living, Women's Health Magazine, and Yahoo.com. Hortiki Plants is a certified woman-owned and minority-owned small business.
Social media for Hortiki Plants:
Facebook: Hortiki Plants | Facebook
Pinterest: Hortiki Plants | Indoor & Container Gardening (hortikiplants) | Official Pinterest account
IG: @hortikiplants
TikTok: @hortikiplants
Youtube: (94) Hortiki Plants – YouTube