Washington, DC — Today, in reaction to Federal Housing Finance Agency (FHFA) Acting Director Ed DeMarco's decision not to allow Fannie Mae and Freddie Mac to use principal reduction in their loan modification programs, the National Community Reinvestment Coalition called for a change of leadership at FHFA.
"DeMarco has failed in his responsibility to do what is best for taxpayers and homeowners," said NCRC President and CEO John Taylor. "FHFA's own analysis on this matter shows that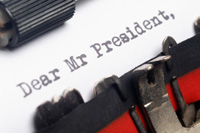 principal reductions at Fannie and Freddie are sensible, pragmatic and consistent with responsible management of the GSEs. DeMarco needs to lead, follow or get out of the way. If DeMarco won't do that, President Obama needs to make a recess appointment to replace him."
"Someone in the Administration needs to step up on housing. As we have said before, until we fix the housing market we will not fix our flagging economy. Principal reductions are a viable step that would help homeowners remain in their homes, and help our nation's economy return to full strength."
FHFA's analysis shows that allowing the GSEs to participate in the Principal Reduction Alternative program could benefit up to 500 thousand homeowners, save $3.6 billion for Fannie Mae and Freddie Mac, and $1 billion for taxpayers. Despite these findings, DeMarco today announced that he would not allow Fannie Mae and Freddie Mac to participate in the program.
NCRC has previously called upon DeMarco to allow principal reductions on Fannie Mae and Freddie Mac loans.
About the National Community Reinvestment Coalition (NCRC):
The National Community Reinvestment Coalition is an association of more than 600 community-based organizations that promote access to basic banking services, including credit and savings, to create and sustain affordable housing, job development, and vibrant communities for America's working families.
###