Redlining and Neighborhood Health
Before the pandemic devastated minority communities, banks and government officials starved them of capital.
Lower-income and minority neighborhoods that were intentionally cut off from lending and investment decades ago today suffer not only from reduced wealth and greater poverty, but from lower life expectancy and higher prevalence of chronic diseases that are risk factors for poor outcomes from COVID-19, a new study shows.
The new study, from the National Community Reinvestment Coalition (NCRC) with researchers from the University of Wisconsin–Milwaukee Joseph J. Zilber School of Public Health and the University of Richmond's Digital Scholarship Lab, compared 1930's maps of government-sanctioned lending discrimination zones with current census and public health data.
Table of Content
Executive Summary
Introduction
Redlining, the HOLC Maps and Segregation
Segregation, Public Health and COVID-19
Methods
Results
Discussion
Conclusion and Policy Recommendations
Citations
Appendix
Complete the form to download the full report: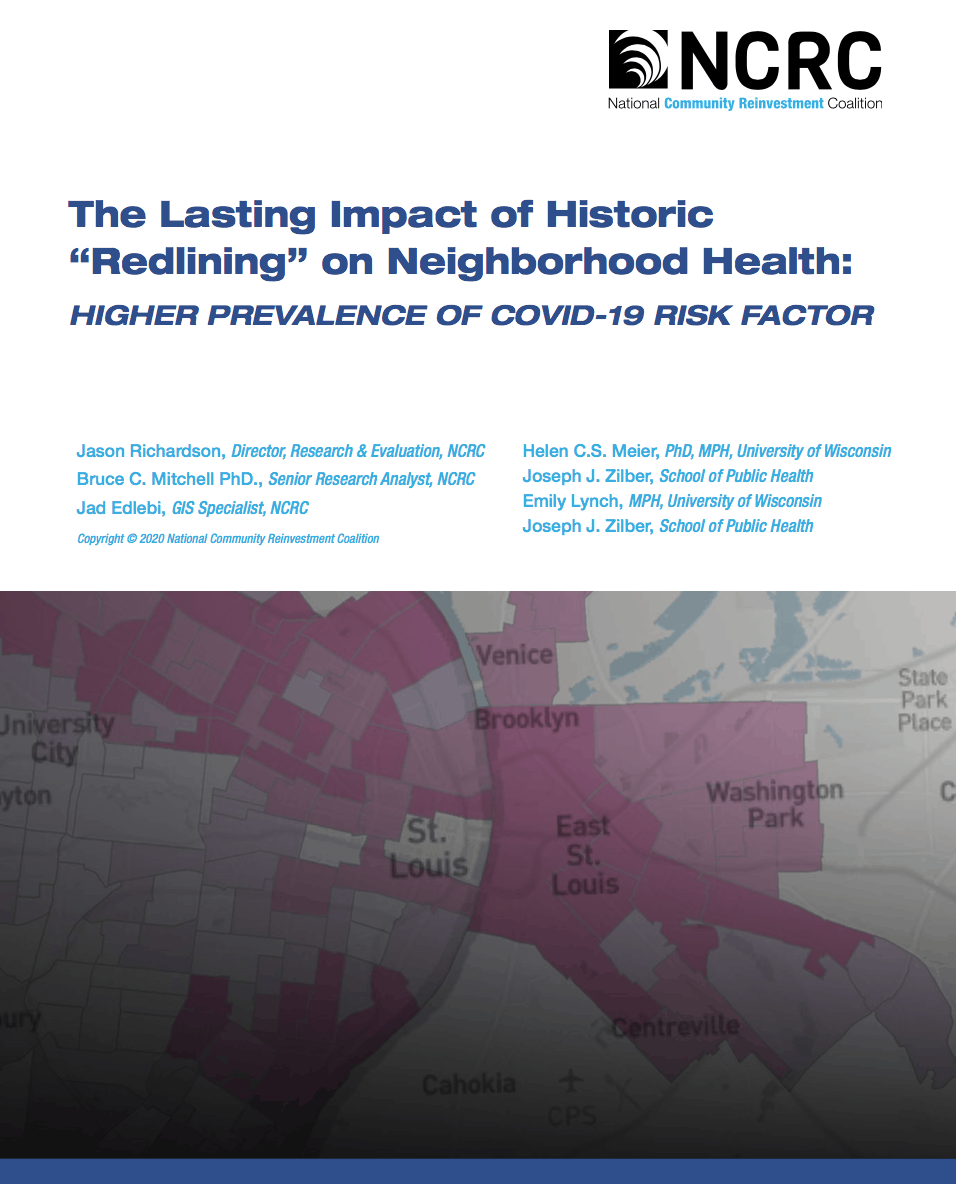 Start typing and press enter to search
Start typing and press enter to search