HMDA Webinar with the CFPB (NCRC Members Only)
June 2, 2020, 1:00 pm EDT

-

2:30 pm EDT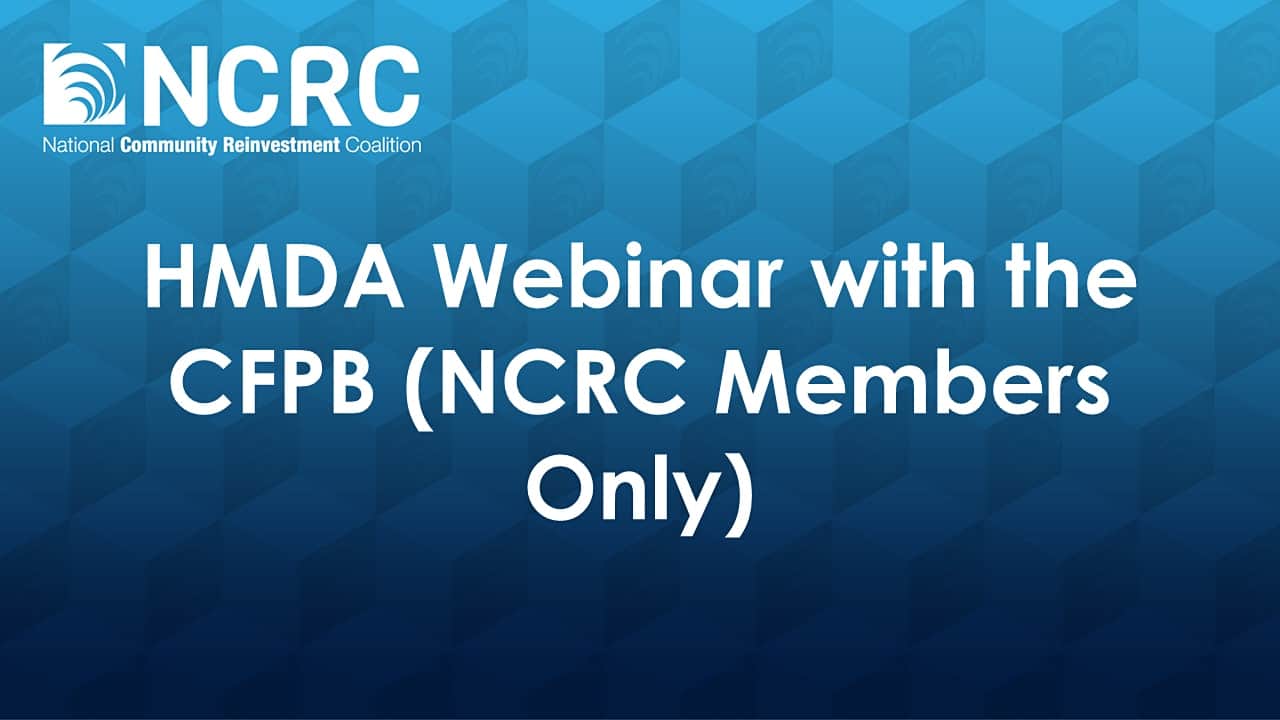 Please join us on for a special webinar on how to access and use mortgage data in your local advocacy efforts.
Home Mortgage Disclosure Act (HMDA) data is released by the Consumer Finance Protection Bureau (CFPB). They have requested an exclusive webinar with NCRC members to discuss this data and how to retrieve it. The webinar will include:
An overview of the most recent research on mortgage data from the CFPB research team.

A walkthrough by the HMDA team that will show you how to slice just the data you need for your community, download it and analyze it for local meetings, comment letters, or your own research.

An extended Q&A with the CFPB staff to answer questions and help you to better understand how this data can be used to further your mission.
This event is strictly restricted to NCRC members only so we will share the link from the CFPB when we get closer to the event. Look out for that email.
Not a member? Join now.