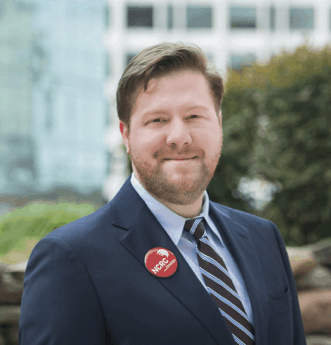 WASHINGTON, D.C. – Jesse Van Tol, CEO of the National Community Reinvestment Coalition, has been appointed to the Federal Reserve Board's Community Advisory Council.
The council was formed in 2015 to offer diverse perspectives on the financial needs of communities with a focus on lower-income populations. It includes experts in affordable housing, economic development, small business, workforce development, consumer protections and wealth-building organizations. The council meets twice a year to inform federal policy decisions. 
Council members serve three year terms. NCRC board member Bethany Sanchez has been a member of the council since 2017.
Van Tol has been with NCRC since 2006 and has held a variety of leadership positions. In the past three years he led negotiations with banks and community groups that produced more than $88 billion in lending and investments in lower-income communities.
The first meeting of the CAC will be held on May 24, 2019.