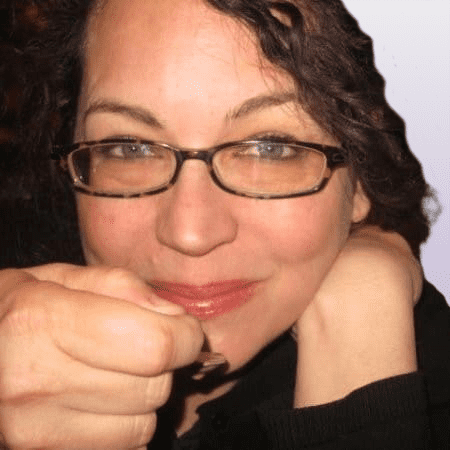 Marceline White
Executive Director Maryland Consumer Rights Coalition
Marceline leads the coalition's work promoting economic justice and financial inclusion throughout Maryland. At MCRC, Marceline has written about and advocated on the criminalization of poverty, affordable auto insurance, debtors' prisons, debt collection, deficiency judgements, foreclosure policy, predatory payday lending, and auto fraud among other issues. Marceline brings more than 20 years of management, fundraising, advocacy, research, and organizing experience to her position along with a commitment to economic justice and an intersectional approach to the work.
She has served as a consumer expert on former Governor O'Malley's Foreclosure Task Force, former Attorney General Gansler's Task Force on Children's Online Privacy, and former Senator Middleton's Task Force on uninsured motorists. Marceline has been interviewed on national radio programs and interviewed by local, national, and international media including CNN, Al-Jazeera, WYPR, WBAL, WJZ The Baltimore Sun, The Washington Post, Foreign Policy in Focus, and The Utne Reader.
In addition to consumer issues, Marceline has written about and advocated on international trade, gender and development, labor rights, environmental justice, and reproductive rights. She is a contributing author to Trading Women's Health and Rights? Trade Liberalization and Reproductive Health in Developing Economies (2006) and Women and Justice (2004) and has authored numerous policy reports, journal and media articles. Her framework for analyzing gender and trade policy has been cited by the United Nations and is being used by women's groups in Australia to integrate gender concerns into the country's trade policies.
In 2017, Marceline was named Consumer Advocate of the Year by the National Association of Consumer Advocates. That same year, she also won an award for Excellence in Advocacy from the tri-state Common Cents Conference, as well as the Lorraine Sheehan Award for Excellence in Advocacy from the Community Development Network (with the CASH Campaign of Maryland) for their work ending predatory payday loans in Maryland. In 2014, Marceline won an award for best film from the National Community Reinvestment Coalition for the consumer education film "Stealing Trust," which she developed and produced. In 2016, Marceline served on the steering committee of the Federal Reserve Faster Payments System work group and on the board of directors of the Baltimore Rock Opera Society (BROS).
Currently she serves as the President of the board of directors of the Consumer Federation of America and as a member of the board of directors of the National Community Reinvestment Coalition. Marceline is also a published essayist, poet, and writer. She holds a Masters of Public and International Affairs from the University of Pittsburgh and a bachelor's in journalism from the University of Missouri Columbia.