To honor our Hispanic and Latino members during Hispanic Heritage Month, we're shining the spotlight this month on four leaders whose work embodies what it means to give everyone in our communities a chance at economic justice.
Angel Figueroa is the co-founder, Chief Executive Officer (CEO) and Chief Operations Officer (COO) of the I-LEAD Charter School in Reading, Pennsylvania. The school focuses on re-engaging high school youth who have become disconnected from their education by providing life and academic skills that will better prepare them for adulthood. Angel has worked in leadership training for many years, serving as the President of the Puerto Rican Latin Association of Berks County, founder of the Berks County Latino Chamber of Commerce and co-author of the Berks County Latino Leadership Institute. Here is what Angel had to say about his lifetime of work lifting up the Latino community in Reading and what brought him to the table for a career advocating for a just economy.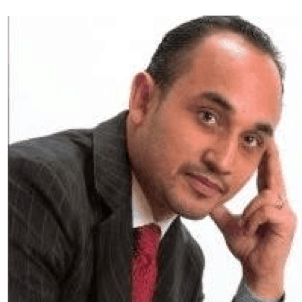 1) How did you come to work in the education and housing space? 
I have been involved in non-traditional ways of delivering education to low-income communities for about 18 years now. About ten years ago, my partners and I wanted to have a direct impact on the high school drop-out epidemic in Reading, PA. For the last ten years, over 40% of Reading youth have not graduated high school. Where are they now? Likely unemployed, uninsured, unhealthy or incarcerated. These young adults are lost to the system, lack adequate work skills, and don't know where to go to get their lives back on track.
We then decided to open the first brick and mortar public charter school – I-LEAD Charter School. The I-LEAD Charter School is one second-chance option for some of these forgotten ones to re-engage in education and direct themselves toward a more positive future.  
My involvement in housing has not been direct, at least not yet.
2) How long have you been involved with NCRC?
I meet NCRC Senior Advisor of Membership Jerry Kellman about two years ago, and I became a member last year. 
3) What types of events or actions have you taken with NCRC?
Jerry asked me to be a part of the community benefits agreement (CBA) [negotiations] with BB&T and SunTrust. 
4) Tell us a little bit about yourself (background, education, passions etc.)
I have been passionate about leadership development training for many years. This passion has led me to run for office, resulting in being elected as city councilmember of Reading as one of the youngest ever to serve.
My passion for education extends to my own development, and in 2010 I completed my Master's in Business Administration from Kutztown University. 
5) What do you like to do for fun? 
I love to fight for the underdog and run (political) campaigns. I also enjoy spending time with my wife and daughters. 
Photo courtesy of I-LEAD Charter School
More on this series:
Jose Ramirez