A new report from 24/7 Wall Street discusses the worst places to live if you are an African American. Two of the cities, Milwaukee (#2) and Minneapolis (#4), were covered in NCRC's 2016 report on racial disparities in mortgage lending. In the new report, residential segregation was cited as one of the root causes of poor performance in those cities. The report looked at differences between black and white residents across seven criteria: income, poverty, education, homeownership, unemployment, incarceration and mortality rates.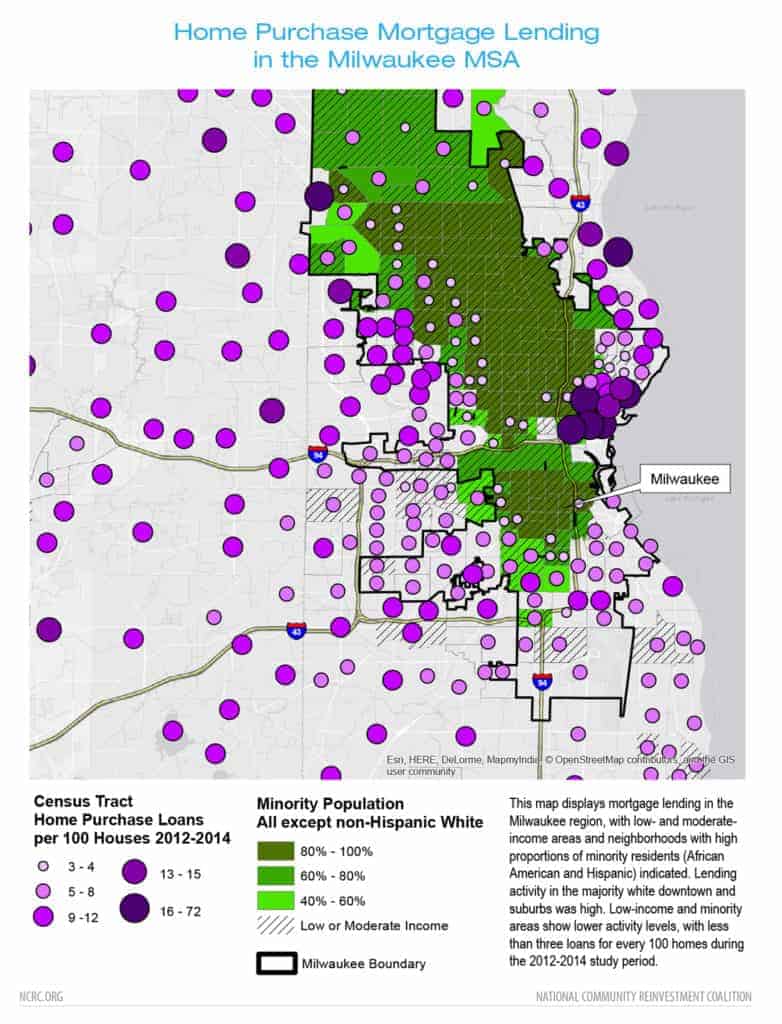 In 2016 we found that Milwaukee, Minneapolis and St. Louis showed signs of extreme segregation and a lack of investment in low-income neighborhoods. When investment is missing a cascading impact on the quality of life follows.
The Community Reinvestment Act was passed in 1977 to reverse the effects of this kind of disinvestment. Clearly there is still work to be done.
The law itself is under review by the Trump administration. Learn more about what's at stake at NCRC's #TreasureCRA hub. This weekend is your last opportunity to comment on ideas floated by the Office of the Comptroller of the Currency that could make it even easier for banks to ignore places like Milwaukee, Minneapolis and the other 13 cities that make up this ignominious list.